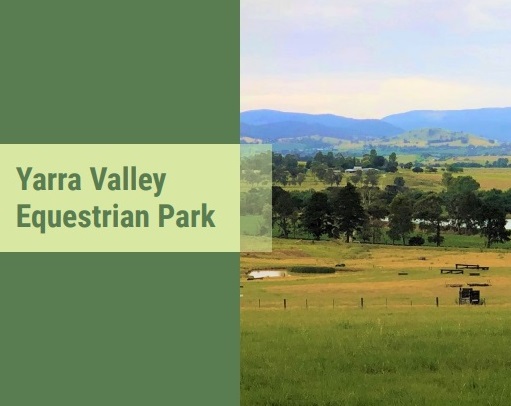 Grants and Planning! 
We are now well down the path to apply for government grants of up to 10 million dollars, these grant applications have required us to refine our plans and compile detailed data. To achieve this, we have had significant support from the team at Millar Merrigan who have a host of skills including but not limited to: Project Management, Urban Design, Town Planning, Civil Engineering, Land Surveying, Asset Recording, Building Design and Landscape Architecture and of course horse knowledge! Without this support we wouldn't be able to have the correct information for our grant application to even be considered, so please make our gratitude known by supporting this long-standing, local business.
Meetings with Members of Parliament
Our meetings with Members of Parliament Cindy McLeish and Bridget Vallance have been successful and both MPs have been forthcoming in their support, providing us with further contacts and information to assist the project to take flight!
Yarra Ranges Council
Our next round of meetings is with Yarra Ranges Council to secure more local support for the Park. You can assist with this by sending letters to the Yarra Ranges council using our templated communication available at: https://www.yvep.com.au/support the more people talking about YVEP the stronger our applications become.
Further Action
Yarra Ranges Council are developing a new Recreation and Open Space Strategy (ROSS).
The ROSS will replace the existing Recreation and Open Space Strategy (2013-2023), and will provide Council with the following outcomes:
A healthier, more active and engaged community (guided by Council's Health and Wellbeing Strategy)
An open space network that sets Yarra Ranges apart, entices residents to settle and raise families, and supports universal access to physical activity, nature and the environment.
They are engaging with various stakeholders and community members to share their ideas and help shape the direction of the strategy. YVEP supporters have been identified as people who can provide further insight to the project, and so we invite you to participate in an online survey which will take approximately 5-10 minutes to complete.
We also encourage you to share the survey link with the rest of your network. To access the survey, please click the following link: Live.Move.Yarra Ranges
https://www.alde.com.au/wp-content/uploads/2019/10/Yarra-Equestrian4.jpg
406
511
Andrea Mayne
https://www.alde.com.au/wp-content/uploads/2019/05/logo_2_green.png
Andrea Mayne
2019-10-11 12:17:25
2020-02-04 17:10:18
Lend your Support to this Development – Yarra Valley Equestrian Centre